Articles He Wrote
I am passing through Seattle, San Francisco and LA over the next two weeks. Say hi if you are around.
Good Reads
(Say what you want about the lead singer's dance moves, but there are few performers that are this emotionally invested in what they create)
Development Doings
The Funny Pages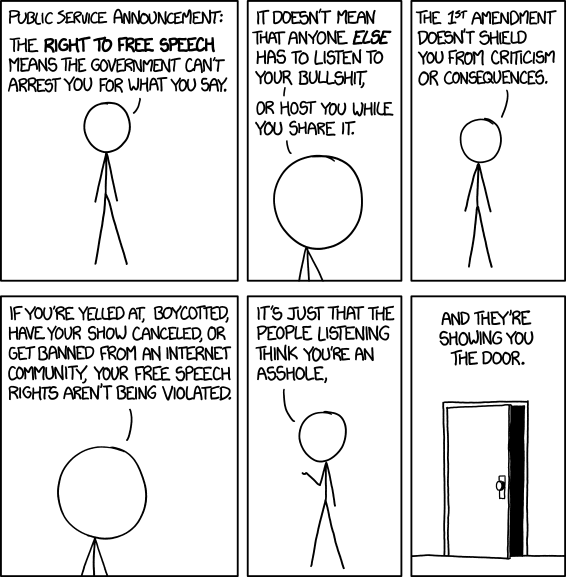 Hover text: "I can't remember where I heard this, but someone once said that defending a position by citing free speech is sort of the ultimate concession; you're saying that the most compelling thing you can say for your position is that it is not literally illegal to express"