Sign up to get this newsletter in your inbox each week here.
Columns He Wrote

A closer look at the launch of TOMS coffee, its partnership with Water for People and changing the philanthropic landscape.
What's to be done about the stalled decline of fertility in Africa?
The fertility rate around the world is falling, but that is not the case in Africa. The Economist says modern contraceptives are needed, but is that right?
Disturbing documentary exposes lasting impacts of Indonesian atrocities
The documentary The Act of Killing exposes the legacy of the mass atrocities committed in Indonesia nearly a half century ago.
How after-school tutoring in Nepal hurts the students that can't afford it
Research from Nepal shows that teachers are cutting short their time teaching to increase demand for their students to pay for after-school tutoring.
Video of the Day: development as the changing borders of Europe
Online activism has its shortcomings, but is not a failure
The debate over whether online activism through social media makes a difference continues. Two new research papers shed some light on what really happens.
Why are Mexicans sending less money back hom
e
?
Latin American countries are recovering from the 2008 financial crisis, remittances are again growing. But not in Mexico and there is a debate over why.
Gif Me a Break
I hope everyone enjoyed Holi/St Patrick's Day, on Monday.
Good Bits and Reads
Song of the Week
Aid and Development Goodies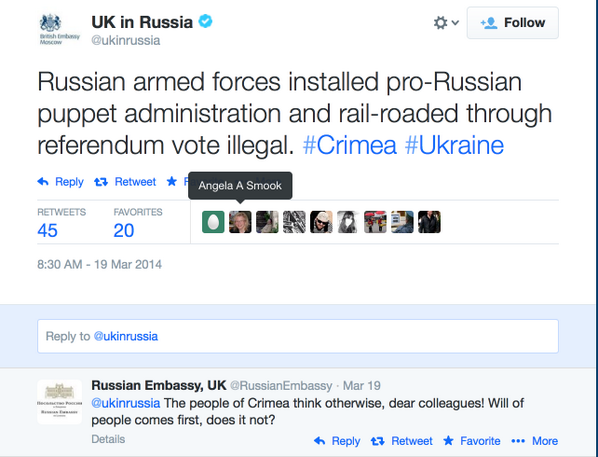 Who said disagreements can't maintain formality, dear colleagues?
Shameless Self Promotion
I am competing in the annual
Twitter Fight Club
tournament for the very first time, next week. Think of it as the NCAA basketball tournament for Twitter foreign affairs nerds. I will be needing your votes on Tuesday to pull off a first round upset.
Vote here
and spread the word.
Sharks!
Those fish are playing it way too cool.