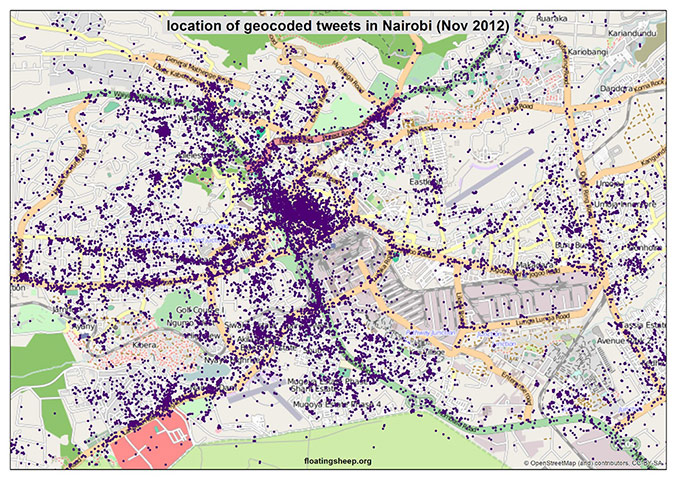 This map comes to you from Mark Graham and the team at the
Oxford Internet Institute
via the
Guardian
. They show geolocated tweets from various African cities to display the differences within and between cities on the continent. Kenyans not only tweet, they even geotag their tweets!
The density of tweets in Lagos and Johannesburg are impressive.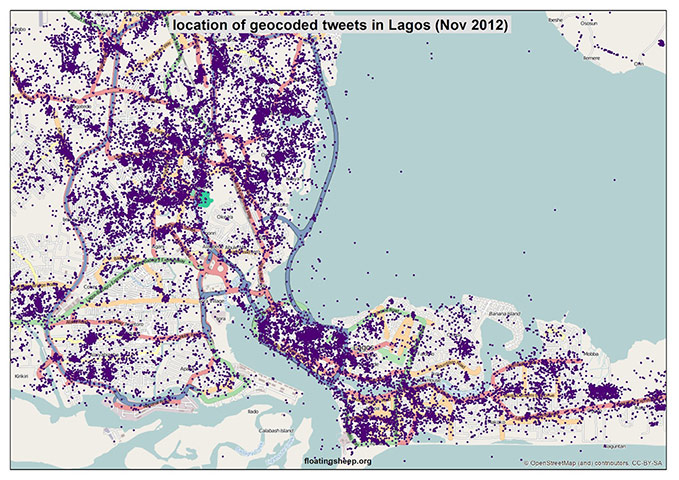 Meanwhile, Mogadishu, Addis Ababa and Kigali show very few tweets.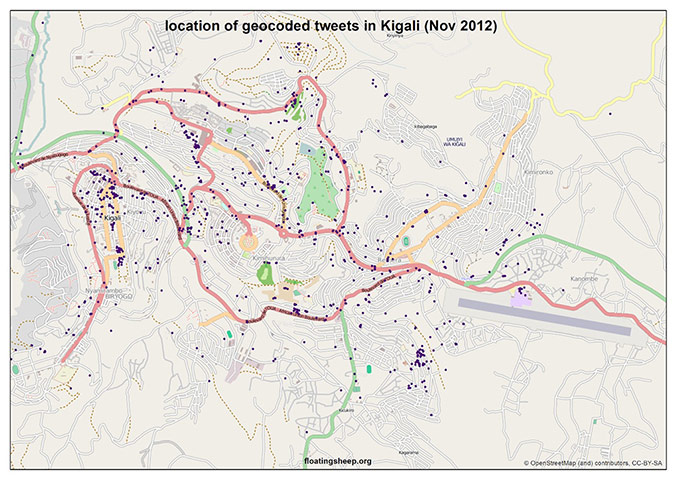 As a point of comparison, her was the twitter activity in New York City during Hurricane Sandy.