...without realizing it?
*Note : Alanna has pointed out, correctly, that aid has not be a complete failure. I did not intend for this post to come across that way. I think that she and Owen have been right, aid has worked across the world and USAID has done some great things in the Philippines. Despite that, I do not see this as being a time to throw a party. Either the end is near (so we do not want a 'mission accomplished' type mistake) or there is a lot of work left to be done. I do not know enough about the country, but I think it is the latter.*
Created nearly 50 years ago, USAID is
celebrating
with one of the countries where it first started, the Philippines.
On November 3, 1961, the U.S. Foreign Assistance Act was signed into law by President Kennedy, creating USAID. Since that time, USAID has been the principal U.S. government agency providing development assistance to countries around the world.

USAID assistance in the Philippines has helped communities all over the country to reduce maternal and child mortality, promote stronger governance and rule of law, develop rural infrastructure, increase access to financial services, recover from disasters, improve access to health care and education, promote women and child rights, and increase agricultural productivity, among other achievements.

"The United States and the Philippines share a partnership based on respect, shared values, and a desire for peace, stability, prosperity, and opportunity, and we are proud of our partnership with the Philippine people," said Ambassador Thomas.
Is this cause for celebration? After 50 years of assistance the nation is behind on some of the millennium development goals in achieving universal primary education, halving the proportion of population under $1.25/day as well as the child health and maternal mortality targets.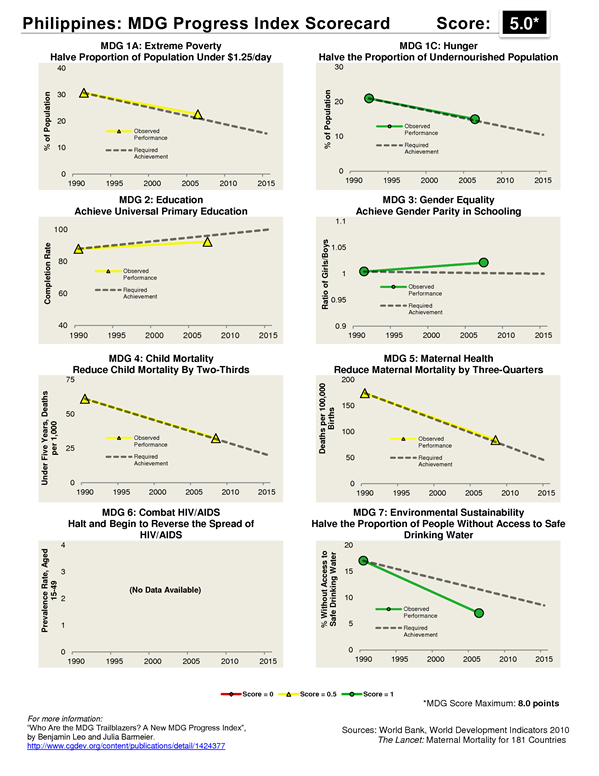 I would think that USAID would be embarrassed to have been in the nation for so long. Even if they have been doing everything right, isn't this the time to get serious rather than throw a party? At best, this shows that development is a very long process. At worst, USAID has been an utter failure for half of a century.
USAID is not alone in this. Other NGOs have been in countries for just as long and even longer. How does this not make you think that what you have been doing is wrong? It would be like staying in school your entire life without ever actually graduating. Sure, you can celebrate the small victories, but if you have been going to full-time school for 50 years and have not graduated high school there is a problem. It would be unacceptable for that to happen, especially if the same methods of education were used over and over.