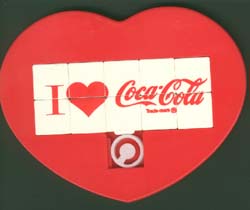 Save the Children
hates
loves soda.
The New York Times reports
that the former advocate for the 'soda tax' has had a change of heart. In fact, Save the Children has accepted grant money from Pepsi and is in the process of applying for funds via coke.
Granted, it is a bit strange that Save the Children was involved with this from the start.
Save the Children's involvement in the issue began in late 2009, when it got a $3.5 million grant from the Robert Wood Johnson Foundation to fight childhood obesity through a program it called the Campaign for Healthy Kids. Save the Children initially financed the work of local groups, some of which focused on improving school lunches and requiring health education in schools. But local activists in Mississippi, New Mexico and Washington State used the grants to push for a soda tax.

When politicians in Philadelphia and Washington proposed soda taxes this year, the Campaign for Healthy Kids got more directly involved, paying for lobbyists and polling. "We really took the lead on those and were publicly identified with those," said Andrew Hysell, an associate vice president for Save the Children and the director of the obesity campaign.
Either way, Save the Children did take the lead and now has dropped out. I want to give them the benefit of the doubt because they should have been focused on programs, rather than advocacy in this case. Save the Children is effective in the implementation of its programs and sadly has now wasted money chasing a project that they never should have started.
However, the fact is that they did go down the path of supporting the soda tax and it is hard to ignore the ties between Save the Children and the soda companies who oppose the tax. Maybe the decision was not made because of Coke and Pepsi, but Save the Children has left itself with a sizable PR mess.
From Newsy, a compilation video on the soda tax discussion:
HT
@IdealistNYC